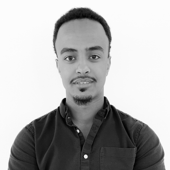 Khalid Ishak
Digital Marketing Specialist – Digital Marketing
Yo yo! My name is Khalid and I am a digital marketing specialist here at Awelin and I quite simply love my job! (no seriously, I do).
I'm always up for a laugh, I like meeting new people, I love introspective conversations and I thrive in challenging environments.
Favourite part about working at Awelin?
Fifa with the fellas.
"Shoot for the moon, land among the stars".
The undisputed kings of Europe, need I say more? 😉
Good vibes only.

Looking forward to see you!